Swiss pastries for the jolly days
Take a slab of cake, smear some cream on it, roll it and eat it. The regular Swiss rolls are no longer dull and uninspiring. We found these modern-day creations that will keep you swirling around for more.
Time to move on from vanilla and chocolate
PURSUIT OF AN EXTRAORDINARY ROLL
May Ong & Kelly Sim / 13 June 2018
So you've got a lazy afternoon to spare and a craving to appease. Wait no longer, we scour the heartlands to find a smorgasbord of unconventional Swiss rolls that will delight the sweet tooth. From Earl Grey Sweet Potato to Thai Milk Tea, dainty cafes have reinvented the flavours of the usual cream-filled pastry. It's time to bade goodbye to the same old. Your regular staple for the afternoon tea just isn't the same anymore.

Asanoya Boulangerie, Queen Street
Earl Grey Sweet Potato Swiss Roll & Charcoal Swiss Roll
It's light and fluffy, but also filled with substance that's creamy yet bursting with texture. The Earl Grey Sweet Potato Swiss Roll ($3.20) is here to challenge your palate – it's a lot to digest, we agree, but it's worth a try.
But if that's not enough for you, have yourself a piece of Charcoal Swiss Roll ($3.50) that comes in a colour as deep as your soul. The sharp contrast between its cream pasture and an ebony frame would make a good Instagram photo, by the way.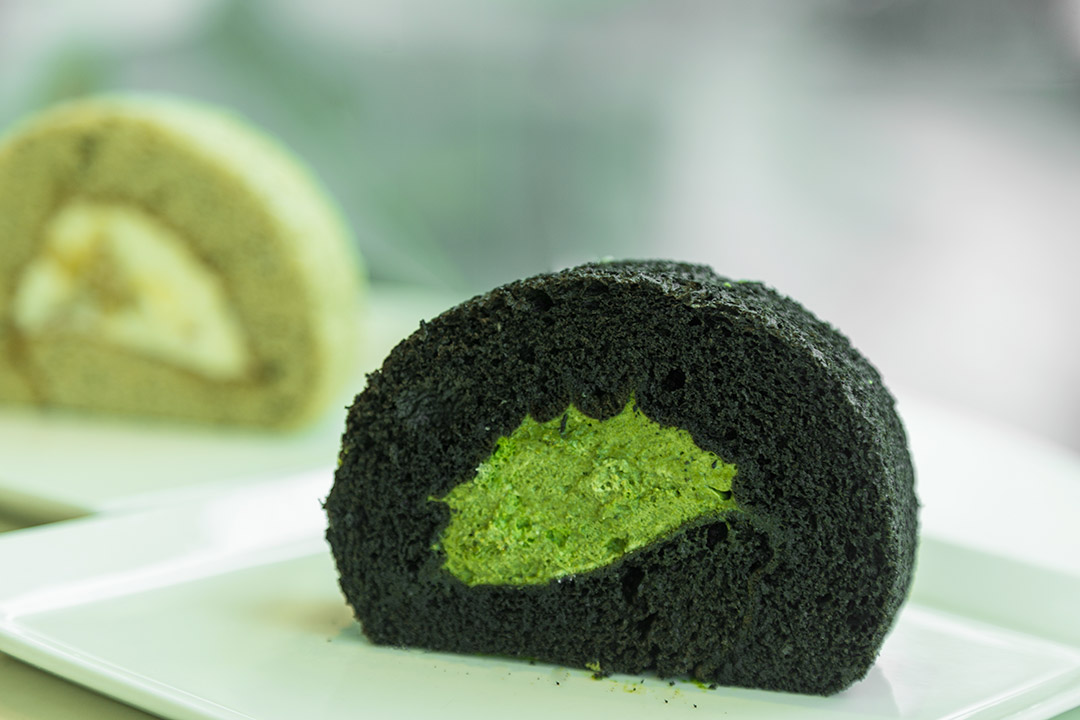 Dulcet & Studio, Liang Court
Matcha Swiss Roll & Vanilla Cream Puff
Our choice for the ideal tea time snack – a harmonious marriage between Japanese and European methods, materialised in the form of a dinky Matcha Swiss Roll ($4.80). Pair the treat with citrus tea for a sour kick to balance those grassy notes. Besides, the acidic environment also increases the absorption of antioxidants present in matcha. Double score!
And if you're up for a fluffy token that is richer in flavour, treat yourself a Vanilla Cream Puff ($2.80). Imagine velvety goodness oozing out of the delicate cake exterior – there's simply no reason to give this a miss.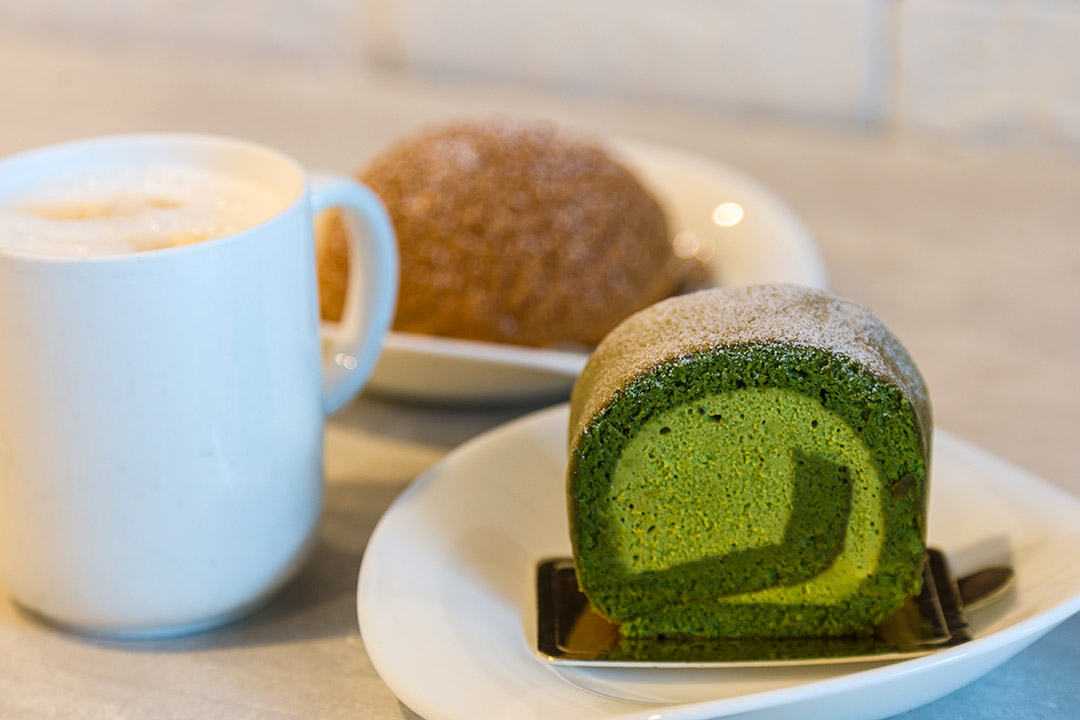 The Plain Jane, Serangoon Avenue 4
Thai Milk Tea Swiss Roll & Peaches & Cream Swiss Roll
There's no better way to spend your lazy afternoon in a homely cafe nestled in a quiet neighbourhood. Take your own sweet time to savour the Thai Milk Tea Swiss Roll ($5.90), and let your senses slowly unpack the layers of black tea and sweetened milk, an iconic flavour of the traditional Thai milk tea.
Alternatively, you can opt for a lighter yet aromatic Peaches and Cream Swiss Roll ($6.90). Smoothly textured and delicately filled with peach-flavoured cream, the fruity number is a refreshing take on traditional jam-filled swiss rolls.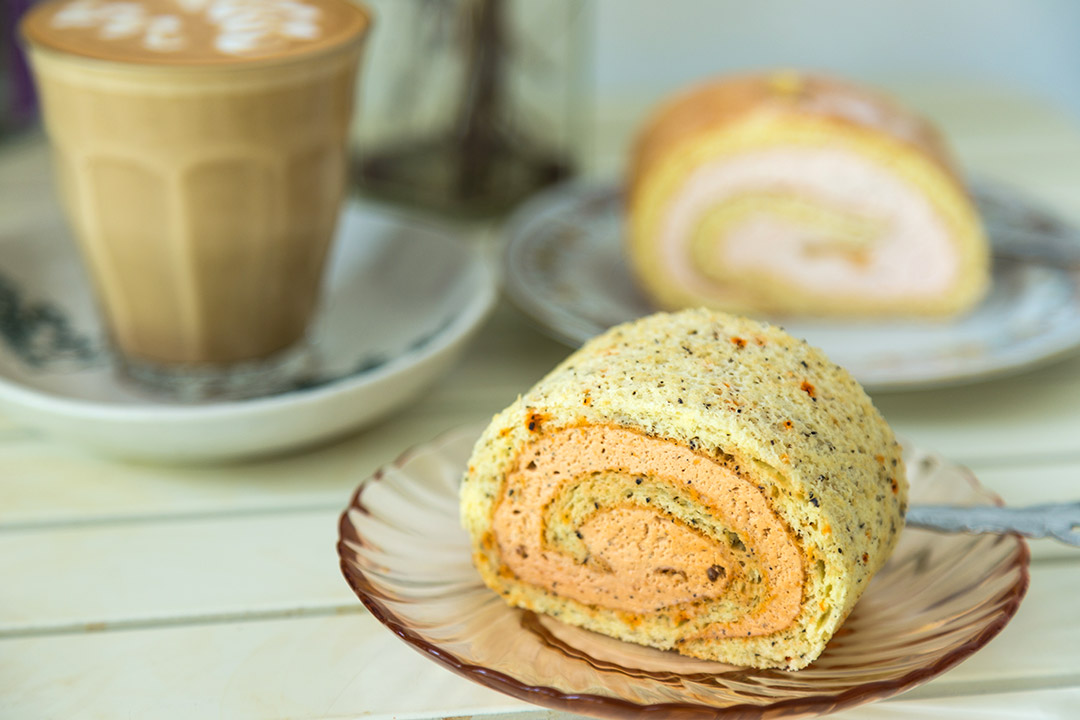 Naomi Kitchen, Serangoon Central
Black Sesame Swiss Roll & Durian Swiss Roll
There, we've got another black knight on the table, but it's not Oreo. The Black Sesame Swiss Roll ($1.40), lets you roll back the clock and relish in the traditional black sesame pastries your grandma used to make.
And with that economical price tag of Naomi Kitchen's dinky Swiss rolls, there's definitely space (both in your wallet and stomach) for another go. Try the Durian Swiss Roll ($1.40), where the king of the fruits is here to trump the other Swiss rolls in a competition of strength. There's definitely no doubt on this one.
Here's everything you need to be like the cat that got the cream, literally.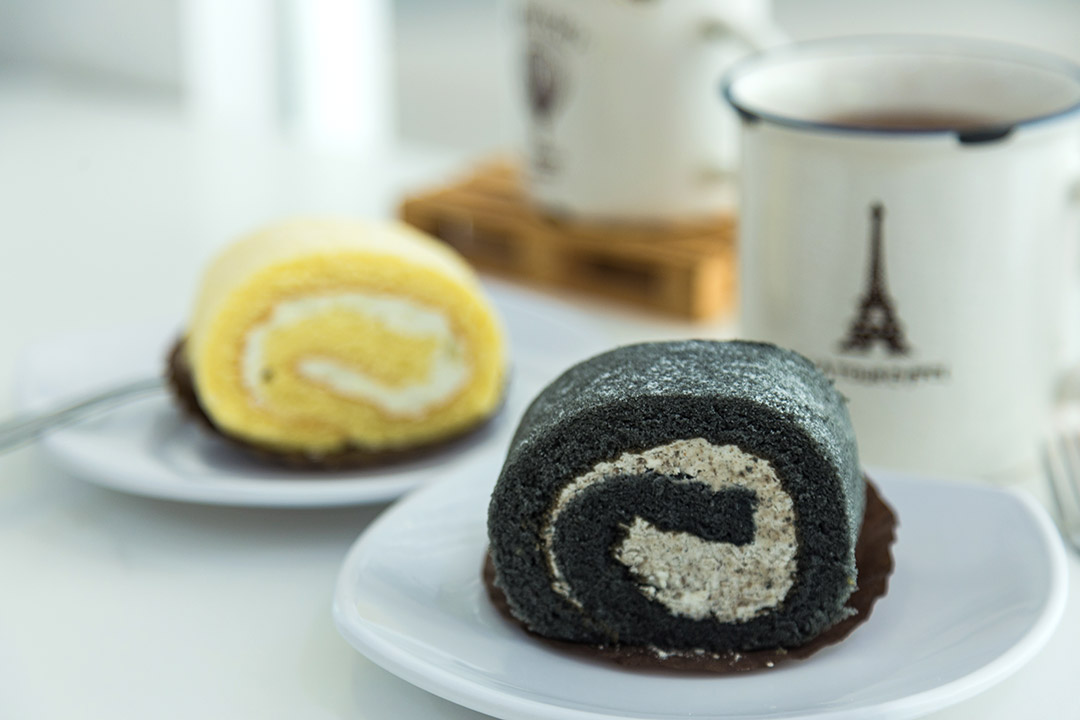 All you need to go on a roll
Roll in the bowl, dough in the jowl. Frolic in the creek and treat yourself sweet.