No party like a Pizza Express party
At this pizzeria, Pizzaiolos in striped shirts pound, stretch and toss dough in front of open-plan kitchens to put fiery chilli pizzas, authentic antipasto and warm dough balls on your table.
From pizzas to pastries: baked fresh to order
OF HAND-STRETCHED DOUGH & OVENS
Clarence Ng & Stefan Tan / 3 January 2018
Don't let its name fool you into thinking this is yet another generic quick-service pizza shop. This pizzeria that originated from Wardour Street in Soho arrives with unmistakable charm. Marble-tops, porcelain tiles, brass accents and large filament bulbs feature prominently in a spacious layout. In the open kitchen where the pizzaiolos bustle, the dough is rolled and pizzas baked only after an order is made.

The PizzaExpress fare is Neapolitan.
The regulars ask for the Calabrese ($28), a rectagular pizza topped with Calabria-style and spicy Italian sausages, mozzarella, jalapeños, roasted peppers and red chillies.
Don't miss out on the classics too. The uncomplicated Margherita ($14), made from signature hand-stretched dough, and topped with familiar mozzarella and passata, is timeless.
And because thin is in, the Carbonara ($25), inspired by thinner and crispier pizzas from Rome, is a Singaporean favourite. This large pizza has smoked bacon and a wobbly soft-cooked egg sit on top of a creamy mix of garlic inflused Béchamel and mozzarella.
Also look out for seasonal additions to the regular menu, usually innovations with a local twist. The Laksa pizza ($28) – studded with generous portions of prawns, mussels, squid clams, quail eggs and fried tac pok, blotched with coconut milk and lemon grass sauce, is impressive and satisfying.

Not just pizzas.
You'll find these treats equally enticing.
Warm Dough Balls served with garlic butter, pesto Siciliano or pesto Genovese ($5 for 8) are much loved here. Different dips are served depending on season, and you should ask the crew about secret dips which are not on menu!
Make sure you leave room for one of the many decadent desserts. The Big Bad Brownie ($10) served with vanilla gelato is a hit with regulars.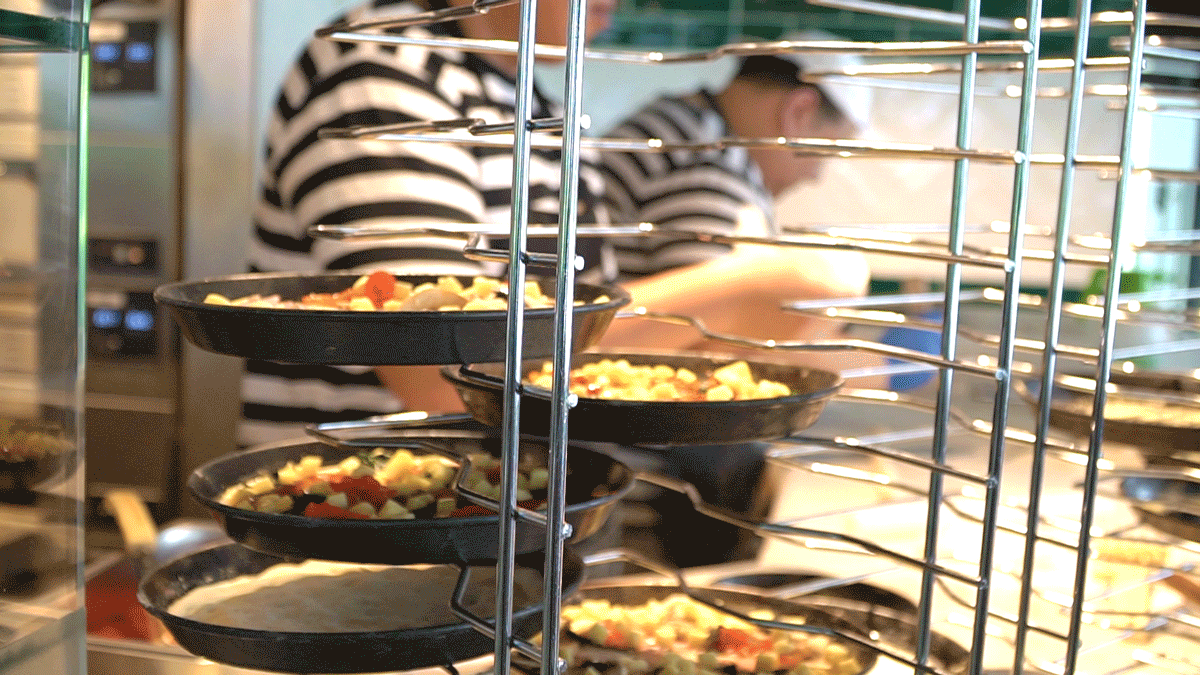 It's a pizza party.
In the UK, parents bring kids to PizzaExpress for nights filled with pizza and laughter – and those same kids grow up and take their dates or children to experience that very joy. The Singapore experience attempts to replicate those moments. The little ones colour in the children's menu (the Piccolo) as they wait for their food, and if it's their big day, they get to play Pizzaiolo for a day and curate their very own menu.
No party is complete without some booze! The grown-ups can organise their own tasting get-together with a fine selection of whites and reds paired with cures from the Antipasto Italiano ($22). Alternatively, pick up a glass of fruity Prosecco or a smooth, cold pint of Peroni to go with pizza.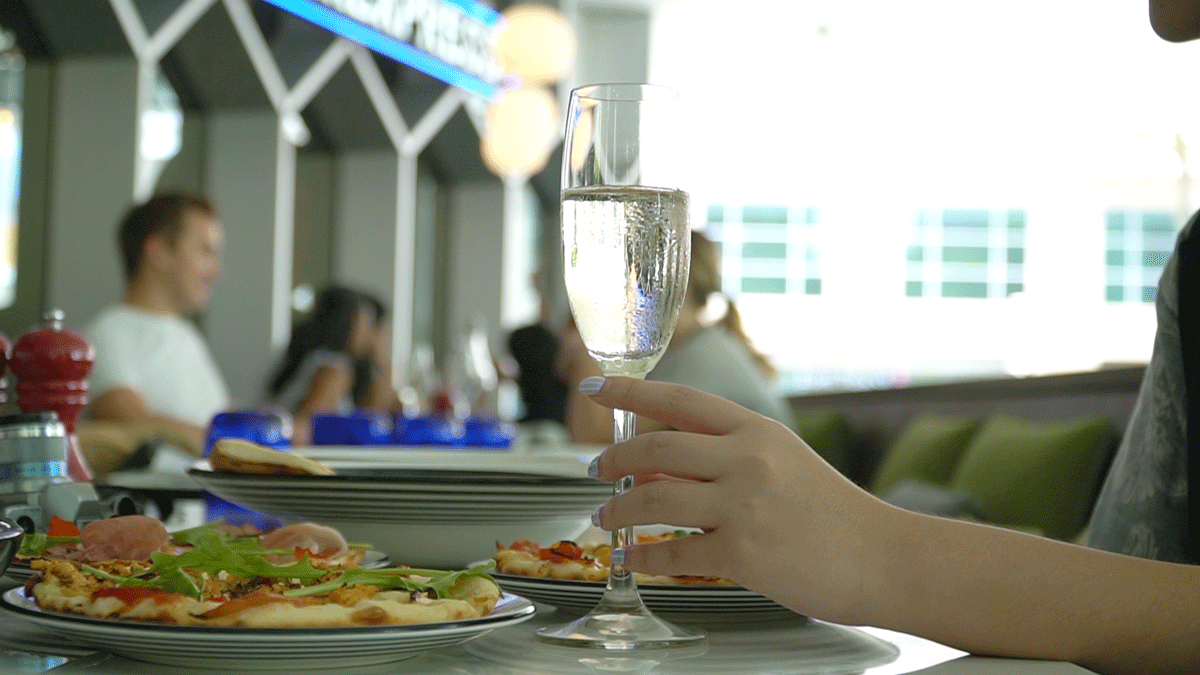 All you need to have a good time at PizzaExpress
No Party like a PizzaExpress party. Featuring open-plan kitchens, Pizzaiolos in striped shirts, flying doughs and a few balls.