Pasta and Meats for the curious outliers
They are suave, they are bold. They are adorning unclaimed territories with lush plates of gastro-bliss, and you're coming.
Going off the beaten path
A WESTWARD AFFAIR IN THE HEARTLANDS
May Ong & Kelly Sim / 2 July 2018
We're moving into a new era – the Westies aren't just sticking to the safe lane now. They're piling on the truffle and chili crab sauce while you maneuver through the neighbourhoods, adamant on discovering new flavours. You know you want it.
Everyday I'm Trufflin'
Poor Man's Truffle at Ah Bong's Italian
Truffle junkies, you're not missing out on this one. Take a turn towards Ah Bong's Italian if you're in the Bugis space and treat yourself a Poor Man's Truffle. More than just a simple matter, it's a delightful plate of pasta banter. Expect little bursts of mushroom pesto when you bite down on those orecchiettes, clamping you down deep into the earthy dimensions of truffle euphoria.
Get your tummy rich with the Poor Man's Truffle Lunch Set that comes with a drink at a truffly-worthy price of $12.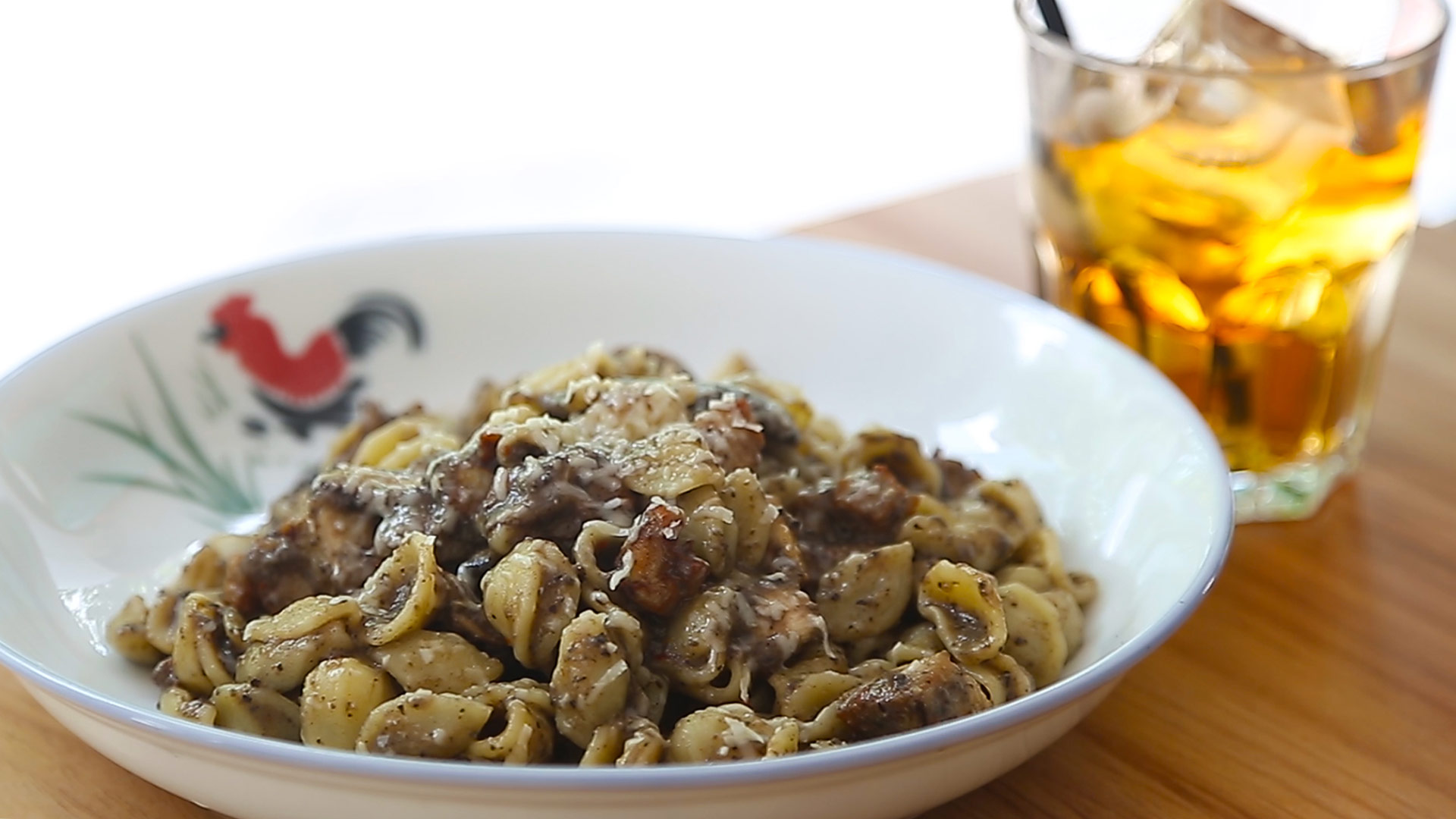 Two Worlds Apart
Best of Both Worlds at Fish & Chicks
The ball isn't in your court this time – you're now given the Best of Both Worlds so take it and go. This savoury duo will take you on a ride across the globe in a fusion of English battered fishes and Asian sauces, where a saucy battle between salted egg and chili crab unfolds. If you'd like to pick a side, however, you can always choose to share the Fish & Chicks goodies with a friend.
The Best of Both Worlds can be fished up with a side of coleslaw at $13.50 from Fish & Chicks outlets at heartlands like Ang Mo Kio, Bedok, Orchard and Tanglin Halt (further details below).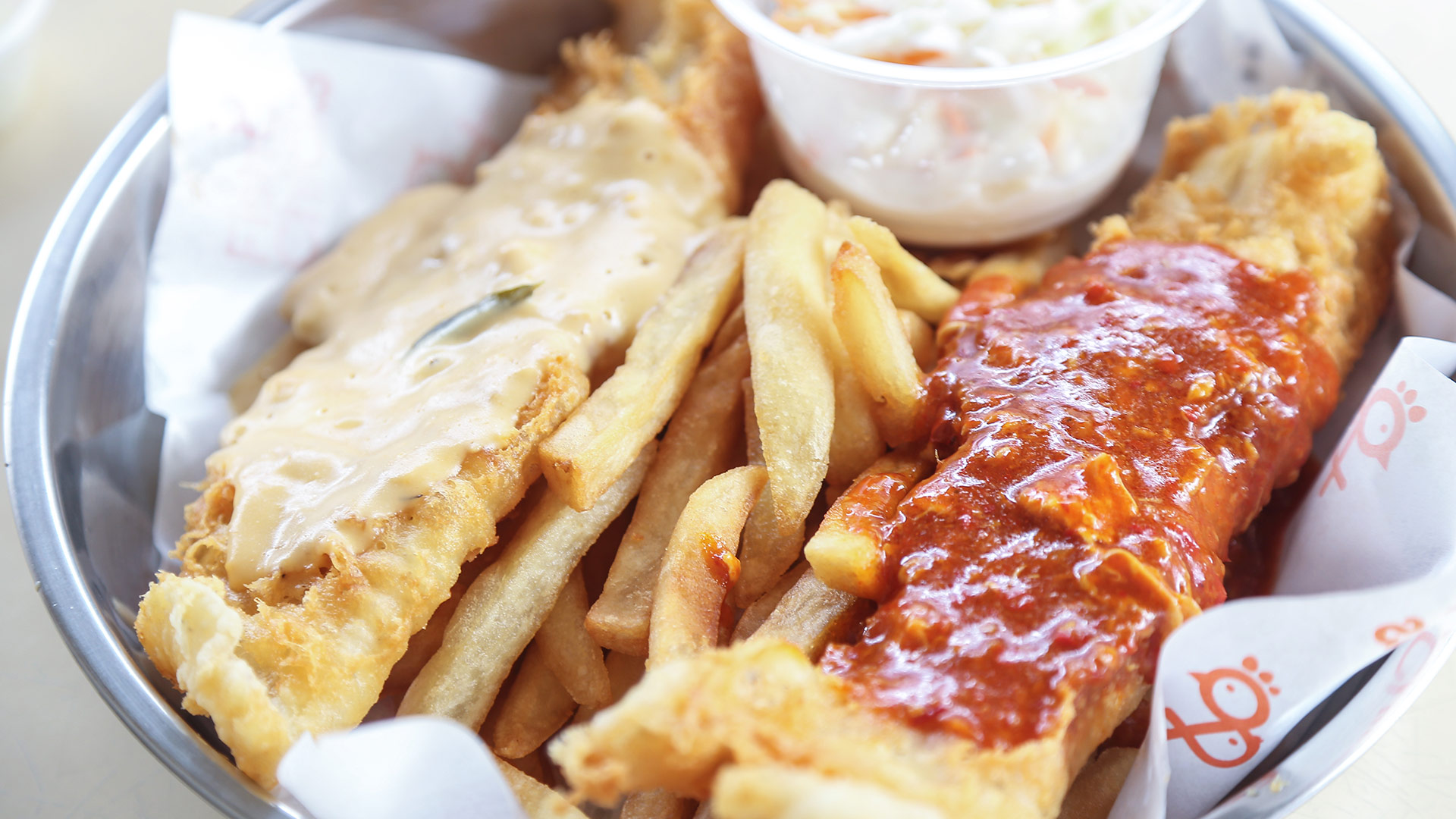 Carve out a Niche
Carbonara at The Carving Board
The hawkerpreneurs are getting bolder this time round, molding local coffee shops into quaint cafes in the heart of a HDB estate. Take one look at The Carving Board in Jurong East Street 24 and you would momentarily think you're standing in a trendy hangout like Timbre+ or Punggol East Container Park.
If you're just looking to get your carbs fix, opt for the simple yet scrumptious Carbonara pasta ($11), where smoked bacon, onions and mushrooms are tossed in alfredo cream sauce and finally topped off with a gooey poached egg. It's always a marvel to watch the yolk run over the pasta base, so why not?
But if that is still too much for your conventional palate, go safe with the Grilled Chicken ($13) that is submerged in an abundance of brown sauce with a generous serving of salad greens.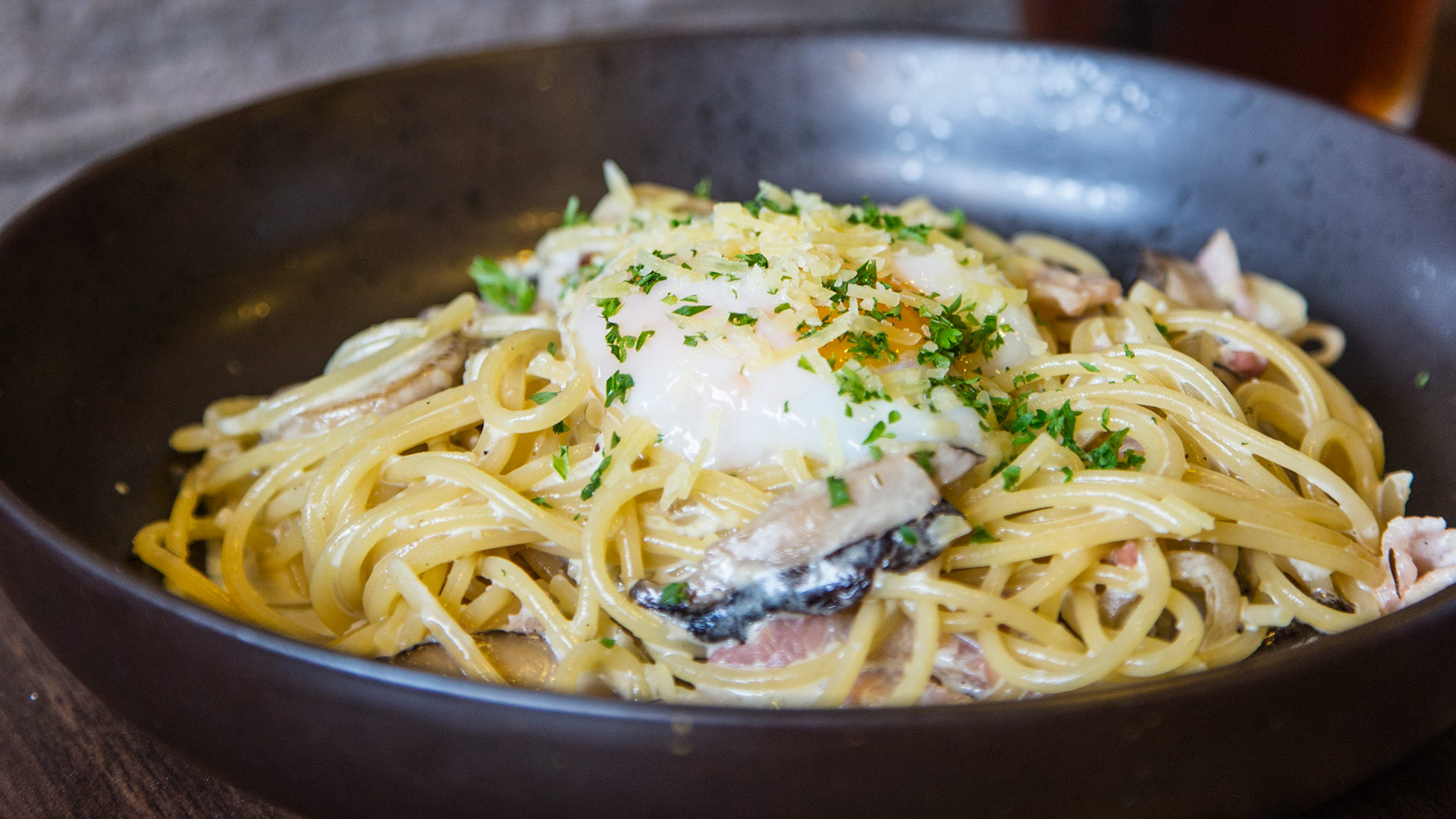 Here's all you need to be that hipster foodie you've always wanted to be
Ah Bong's Italian, Fish & Chicks, The Carving Board
Amp up your food trail with these fresh spots to pot.